Russellville Kids Martial Arts Classes
Treat Your Child To The World Of Taekwondo In Our Kids Martial Arts Classes
At Russellville Martial Arts America, we are proud to help students across our community build important character skills and take pride in everything they accomplish. Our Kids Martial Arts program incorporates the teachings of Taekwondo to keep students of all ages active and excited for a new challenge.
Join us in Russellville and see it for yourself. We work with students of all abilities and experience levels.
Just fill out the short form on your screen to get started today!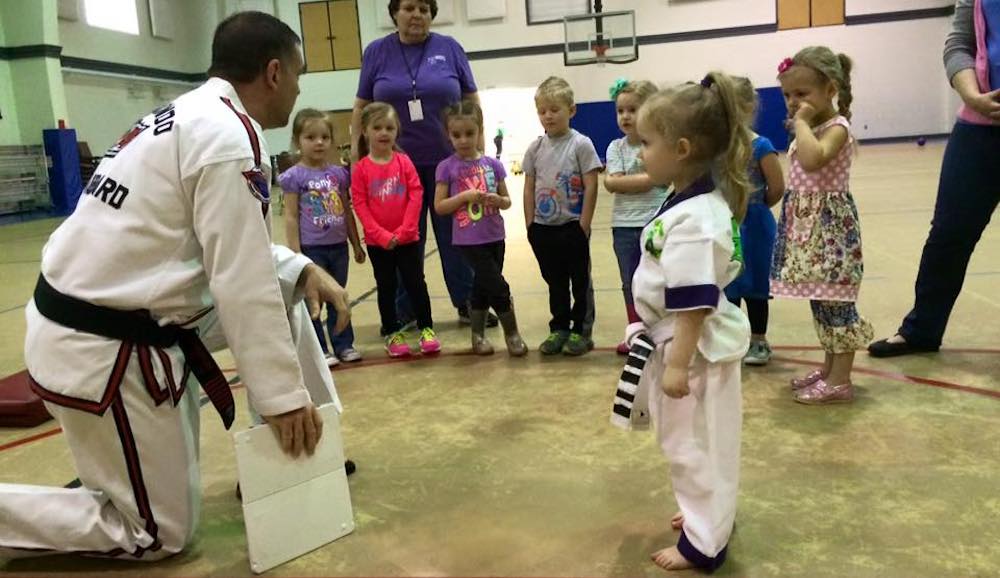 Our Kids Martial Arts Program Helps Students Stay Active And Have Fun
We all know how hard it is to keep students physically active these days. There are a million distractions that command their attention and it's easy for them to fall into the trap of indoor screen time.
At Russellville Martial Arts America, we're helping students get excited about learning new skills and challenging themselves every single day. We use a belt progression system that helps students stay motivated week after week and enjoy the sense of accomplishment that comes with every new skill.
Our Kids Martial Arts Classes are helping students across Russellville:
Build confidence and learn self-defense skills
Develop lifelong habits of physical activity
Learn balance, strength, and coordination
Stay motivated week after week
From Day One We're Helping Your Child Prepare For All Aspects Of Life
We know how much fun our students can have learning the skills of Taekwondo. They love punching and kicking their way to new belts and incredible accomplishments.
But we're also committed to helping our students build a foundation for all aspects of life. We're here to help them develop discipline and respect and learn how to focus on one thing at a time.
Our goal is to give them tools to thrive at home, in the classroom, and even into adulthood.
Check out our Kids Martial Arts Classes in Russellville and help your child learn:
Leadership and teamwork skills
Communication and conflict resolution strategies
Unwavering confidence in everything they do
Perseverance and courage in the face of any challenge
Take The First Step! Our Kids Martial Arts Classes Have Something For Everyone In Russellville!
It doesn't matter if your child has never stepped foot in a Kids Martial Arts classes before. At Russellville Martial Arts America, we work with all experience levels, offering hands-on instruction and an incredible support system.
Just fill out the short form on your screen to learn more about everything we have to offer in Russellville or to get started today!