Brazilian Jiu-Jitsu Classes In Russellville
Our Brazilian Jiu-Jitsu Classes Are Perfect For Fitness And Self-Defense
Are you looking for the best way to combine total-body strength and fitness with a cutting-edge system of self-defense? Look no further.
Our Brazilian Jiu-Jitsu Classes in Russellville are designed to help men and women of all backgrounds learn the art of ground-based grappling. We help high-level fighters prepare for competition AND everyday men and women learn how to protect themselves.
PLUS, everybody takes on an incredible workout.
Fill out the short form on your screen to get started or to learn more about Russellville Martial Arts America!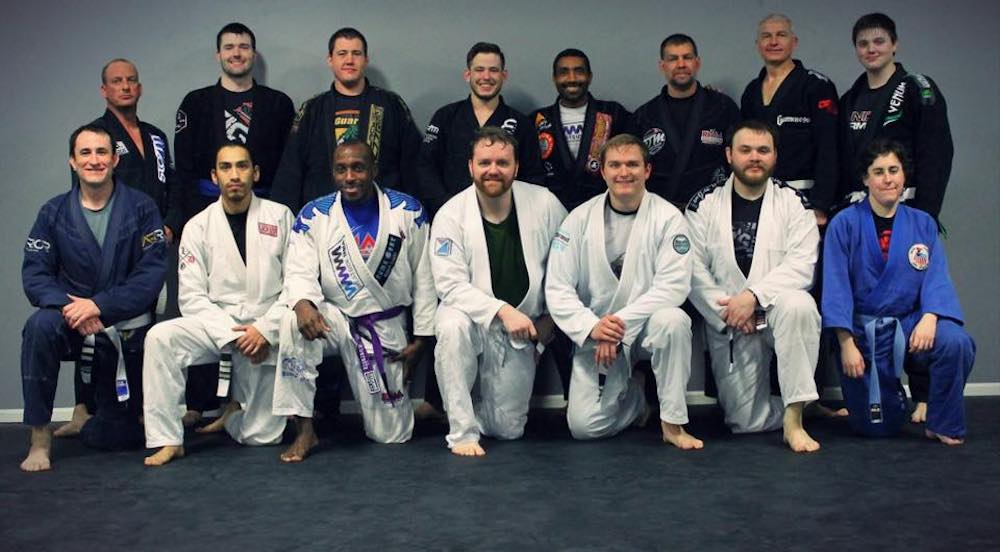 Why Is Brazilian Jiu-Jitsu Right For You?
Did you know that a majority of real-world altercations end up on the ground? Are you prepared to defend yourself from any position?
Our Brazilian Jiu-Jitsu Classes can help you learn how to develop leverage over an opponent and maintain control no matter what situation you find yourself in.
BJJ is a sport built on the idea that smaller, weaker fighters can overcome larger, stronger opponents with the help of superior leverage and technique. At Russellville Martial Arts America, we can help you learn the skill one step at a time on the path to improved self-defense skills OR high-level competition.
Join us in Russellville and take on:
Transition strategies from stand-up to ground fighting
Effective locks, chokes, and holds
Defensive maneuvers from any position
Submission skills to help you walk away unharmed
PLUS, You'll See Incredible Total-Body Results In No Time
In our Brazilian Jiu-Jitsu Classes, you'll focus every ounce of your energy on improving your skill set and mastering each new technique. And you won't even realize how hard you're working in the process.
Our BJJ Classes in Russellville offer a high-energy workout that can challenge every muscle in your body. We help you develop dynamic athleticism and keep your muscles guessing week after week.
We're helping beginners and experienced athletes alike:
Burn fat and lose weight fat
Build sustainable strength and muscle tone
Improve your speed and endurance
Walk away ready for whatever life puts in your path
See It For Yourself! Our Brazilian Jiu-Jitsu Classes Are Truly The Best In Russellville And Beyond!
Change the way you train and enjoy the results that come with it. Our Brazilian Jiu-Jitsu Classes at Russellville Martial Arts America are helping men and women all across our community stay safe and enjoy sustainable fitness success.
Just fill out the short form on your screen to get started or to learn more about everything we have to offer in Russellville!